Unfortunately, You Get What You Pay For…
By now, you have all heard that saying hundreds of times in your lives. Obviously there are exceptions to every rule but, more often then not, quality work is not cheap. Many of our customers unfortunately learn this the hard way. Right off the bat, we will admit that our prices are not the cheapest in town. However, if you go to a cheaper detail shop first, and they damage your car and then you come to us to fix it, you will end up spending more money than just having us do it the right way with one of our interior details the first time. This customer took his car to another local detail shop to have stains removed from his carpet. Because they were unable to remove the stain, they actually tried to spray paint the carpets to cover it up! Our work is our reputation so we stand behind any service we offer at NorthWest Auto Salon. Check out this poor guy's interior and remember this when booking your auto detailing appointment.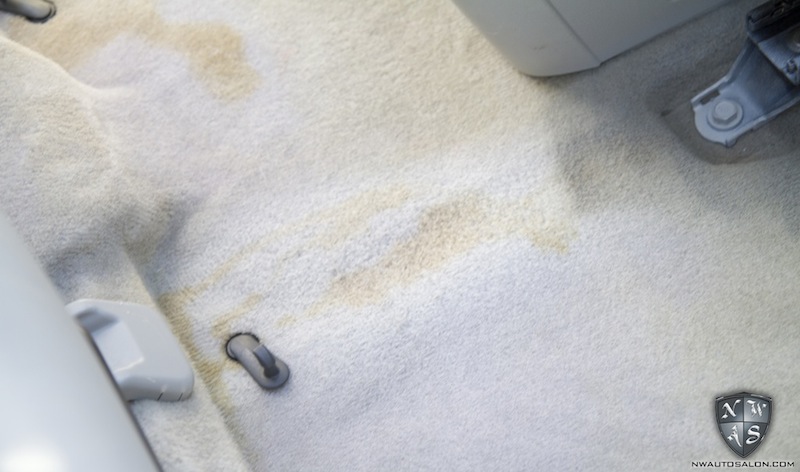 Notice all the over spray on the seat and air vents? Would you be happy if this is how your car was "detailed?" Yeah, neither would we. At Northwest Auto Salon we treat every vehicle as if it were our own and it shows in our results.